Authentically ADHD Membership
This includes:
New content each month in the areas of organization/time management, spirituality, emotional regulation, holistic health & recipes, exercises, and more!

Live Q&A's with me

Access to private FB community where I'll be providing tons of support and you can connect with others

Contests and competitions to keep things fun and exciting

Live coaching opportunities with me for winning contests

And more! :)

This is for you if:
- You are a womxn and/or non-binary and have ADHD (self diagnosis ok)

- You would love a virtual community of folx who understand and support you

- You would love more access to me in the form of support, content, Live Q&A's etc.

- You are feeling appreciative but overwhelmed by all of the resources available online right now and want an ADHD expert (me) to create and partner with people to create ADHD friendly resources with less choice on your end

-You are needing accountability

Your Instructor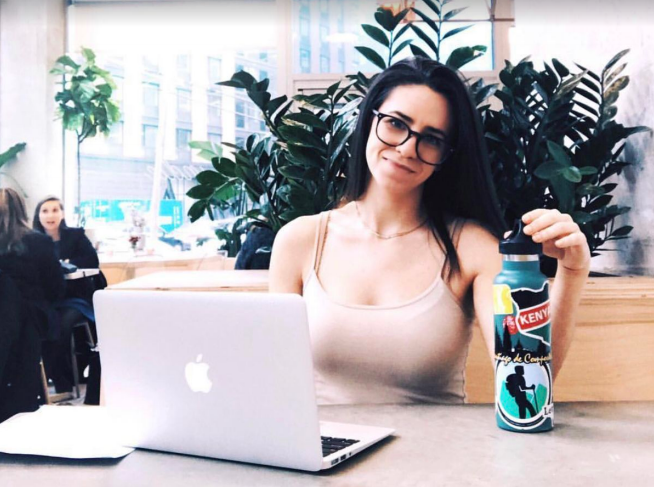 My full name is Jaklin but most of my best friends call me Jak. Since we're going to be ADHD besties, you choose. ;)

I was diagnosed with ADHD as a kid but I was not medicated and did not do anything about it. I didn't notice the impact until law school (though looking back I see how pervasive it was). I began experiencing depression, anxiety & chronic overwhelm. I was smoking pot every night to numb my brain. I sought out therapy and learned that the depression and anxiety were a byproduct of being a women with ADHD in a world not designed for my brain.

I am now a certified health/life coach through Institute for Integrative Nutrition and almost finished with my ADHD coach certification through ADDCA. This is a total of 2 years training.

I learned a ton from my trainings, but I believe what makes me an awesome coach is that I'm right in the trenches doing the work with you. I personally have learned how to embrace the strengths of my ADHD, manage the challenges, and design a lifestyle that accommodates those strengths and struggles. This is what I promote and support my clients through.

Frequently Asked Questions
What sort of value is included in this membership?
This membership will have monthly content added from myself and people in my community that can speak to living with adhd. From gut health and hormone health to recorded dance videos, this membership has everything you need to thrive. I will also be linking you to my private FB community (only for membership folks!) where you get to connect one on one and participate in LIVE q+a's with me :)
How long do I have access to the content?
You will have access to the content in here as long as you make your monthly payments!
This course is closed for enrollment.